Voice Over IP (VOIP)
VOIP Services
Voice over Internet Protocol (VoIP) is a type of technology that converts voice communications into digital data that is transmitted over the internet, or a packet-switched network. In layman's terms, VoIP allows you to make telephone calls using a high-speed internet connection instead of a traditional analog phone line.
The way calls are routed may be different with VoIP, but you still use your existing phone equipment as you would with a regular telephone line. Most VoIP phone system services provide a phone adapter that connects your existing home phone with the internet. You simply connect the adapter to your home internet network and home phone and start dialing. Calls can also be placed using an internet-connected smartphone or tablet through your VoIP provider's proprietary app or a computer with speakers and a microphone.
While the technology may seem complicated, VoIP service is becoming an increasingly reliable and popular alternative for consumers and small businesses. VoIP phone systems can provide significant cost savings over a conventional phone system, with lower monthly fees and cheaper long distance and international rates. VoIP users are also privy to numerous calling features, ones that typically cost extra with regular phone services. And since you can use the phones you already have, setup costs are minimal.
If you are in the market for a VoIP system, we encourage you to read through our articles about VoIP services, as well as our comprehensive reviews and side-by-side comparison of the best VoIP services, which include Phone Power, ITP and RingCentral Mobile. At TopTenREVIEWS We Do the Research So You Don't Have To.™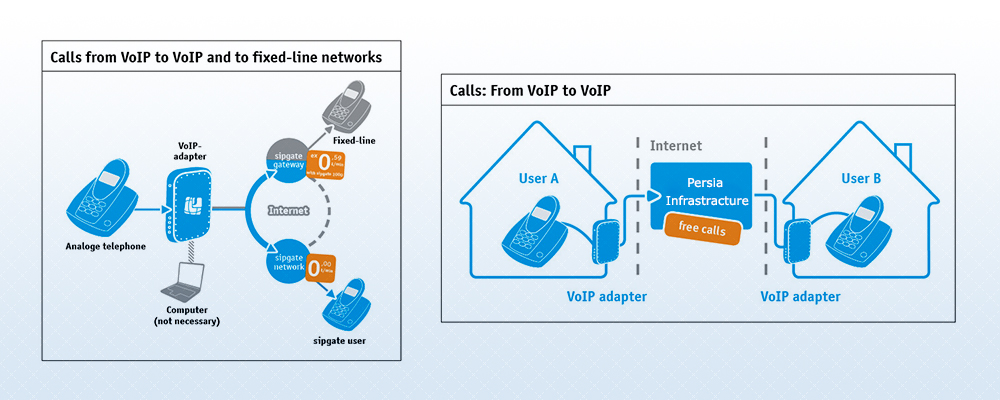 VoIP Services: What to Look For
Knowing how VoIP services vary in terms of the service plans and features each service offers will help you choose the service that can best meet your needs. Consider the following key factors when seeking out the best VoIP provider for your home or office.
Service Plans
The service plans a VoIP provider offers and how much they charge for those plans will be a major deciding factor when you choose a service. VoIP service plans should be comprehensive and flexible so you can make as many calls as you want without worry of racking up hefty charges. Look for plans that include unlimited minutes, select international calls and the ability to keep your existing phone number when you sign up. VoIP providers should also offer additional services that you can sign up for, which are ideal for business users. These include the ability to add additional lines, sign up for a toll-free number, and send and receive faxes using the service.
Calling Features
Basic calling features such as voicemail, caller ID and conference calling should be included with any VoIP phone plan. The best VoIP services provide these as well as enhanced calling features like 411 directory assistance, call transfer and e911. The latter is a useful feature that automatically transmits your geographic location and name to emergency responders in the event you are unable to convey that vital information yourself.
Ease of Setup
Switching from regular phone lines to VoIP phones shouldn't be complicated or require a steep learning curve. VoIP services should be easy to install, supplemented with comprehensive and easy-to-understand setup instructions.
Help & Support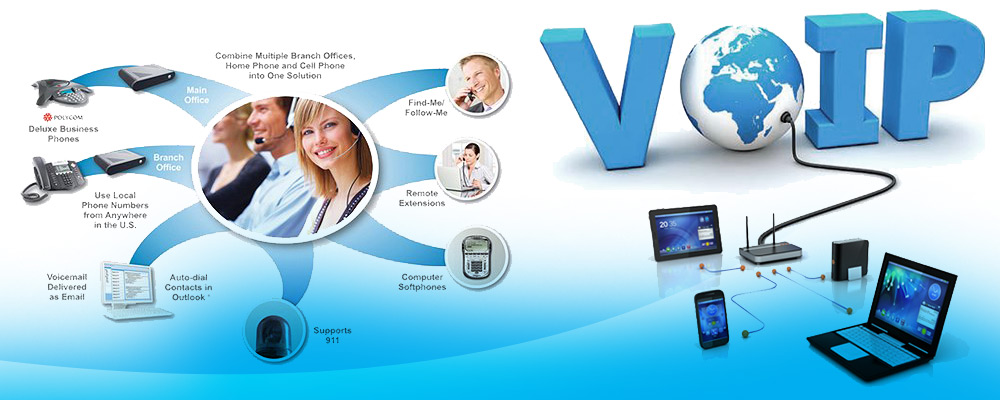 An easy setup doesn't necessarily mean you won't encounter issues or have questions when using your VoIP system. Thus, first-class help and support options are a must. VoIP services should provide live customer support via telephone and email, as well as standalone documentation online, such as FAQs and a knowledgebase, that you can reference as needed. VoIP discount plans are a more affordable and feature-rich alternative to a traditional phone line. Whether you are looking to cut costs or get more from your phone service, VoIP presents a viable solution for your telecommunications needs.
---
PERSIA TELECOM introduces its IP-based telephone center based on a VOIP platform. After extended research and development, we developed and localized VOIP software and hardware with the commercial brand name PARSUN. Our new products have many features such as:
Using SIP (Session Initiation Protocol) as a main telephony protocol. This is the world's main communication VOIP base.
Stand alone usability as an alternative to old model telephone centers (analogue/digital) with complete features
Providing communications facilities beyond current advanced telephone centers.
Supporting visual communications via video phone
Supporting one to one and one to many video conference
Supporting all types of urban telephones as in input (analogue, digital, E1, PRI, etc) based on customer needs and facilities
Soft phone support for computer expert clients
Communications hardware independence. This system can support all types of video phone and IP phone headset, analogue to digital converters based on SIP protocol and video conference instruments.
Ability to connect any common telephone center
Adaptability with all telecommunications signaling types
Integrated management of internal and external lines with web based consoles which are controlled by system administrator and ability to store call records. Conversation recording (internal/external)
Providing all kinds of reports from internal and external telephone centers rapidly and easily
Using a LAN platform without telephone system wiring
Using all kinds of internet connections, P2P, satellite or wireless, private networks etc to provide internal communications between national and international offices or operation sites.
Providing for small, medium and enterprise businesses.